One general was killed during the fighting in Arnhem and the surrounding area. This was the German Generalmajor Friedrich Kussin.
General Kussin was the Stadtkommandant of Arnhem. In that role he was responsible for the regular German troops in Arnhem.
Kussin drove shortly after the British paratroopers landed on Utrechtseweg near Wolfheze on Sunday September 17 when he was attacked by advancing troops of the 3rd Parachute Battalion.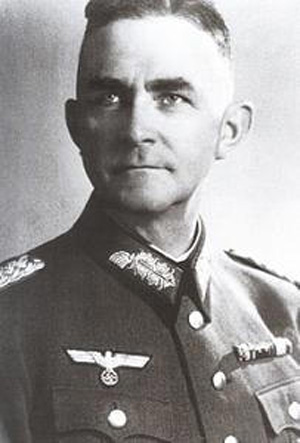 After the British landed at Wolfheze in the afternoon of September 17, Kussin was in communication with SS-Sturmbahnführer Sepp Krafft.
Krafft led a battalion of German soldiers of about 450 who were housed at the headquarters of the German field marshal Walter Model in Oosterbeek.
When the first British paratroopers landed at around 1.30 p.m., Krafft was the first German commander to sound the alarm. Immediately after the landings, Krafft placed his troops in a defense line between Oosterbeek and Wolfheze.
As General Kussin was unable to connect with Krafft during the afternoon, the German General decided to drive to Krafft's headquarters at Hotel Wolfheze to get personally informed of the seriousness of the situation.
The outward journey went without incident. General Kussin, together with his driver, his interpreter and a non-commissioned officer arrived at Krafft's headquarters in Wolfheze around 5.15 pm.
After Krafft informed him of the latest information on the British airborne landings, Kussin left Krafft's headquarters. On his departure, Krafft warned him to be careful because he was not sure how far the British had advanced.
However, Kussin took the same way back to Arnhem, but he never got there. Almost immediately after his departure from Wolfheze, Kussin suddenly came under attack from British troops at the junction of Utrechtseweg and Wolfhezerweg.
The driver of Kussin tried to escape the bullets by reversing, but the British riddled the Citroën of the German general with bullets before the car could get away. All four occupants of the car were killed.
The German general had crossed the path of a British reconnaissance platoon, No. 5 Platoon, "B" Company, 3rd Parachute Battalion. British Lieutenant James Cleminson later said of this:
"The reconnaissance platoon was selected to lead the 3rd Battalion's march to Arnhem, and the first two hours progressed well. When they reached the defense line of Battalion Krafft east of Wolfheze, a German Citroën suddenly appeared at an intersection. The soldiers immediately started shooting with guns and stenguns and all the occupants of the car were killed. "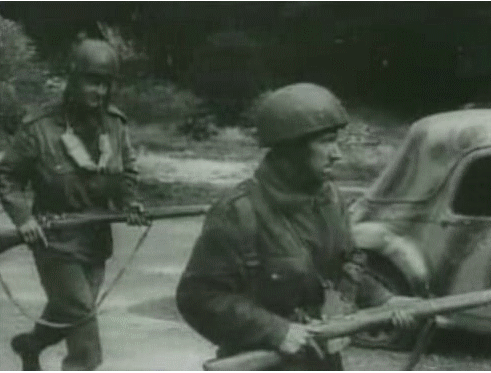 By the way, Lieutenant Cleminson only discovered after the war that his soldiers had just killed a German general.
Although General Kussin was the highest soldier who died in the fighting in Arnhem and the surrounding area, there were two generals on the British side who were injured. Both General Lathbury and General Hackett were wounded in the fighting and admitted to the Elisabeth Gasthuis hospital. Both generals managed to escape with help from the Dutch resistence.