For more than 80 hours, approximately 750 British paratroopers, led by Colonel John Frost, had defended their positions on the north side of the Rhine Bridge. Forced by a shortage of ammunition, but mainly because all the buildings that were occupied by the British had been set on fire, they had to surrender in the evening of Wednesday September 20.
This is what the Rhine Bridge area looked like after the fighting.
---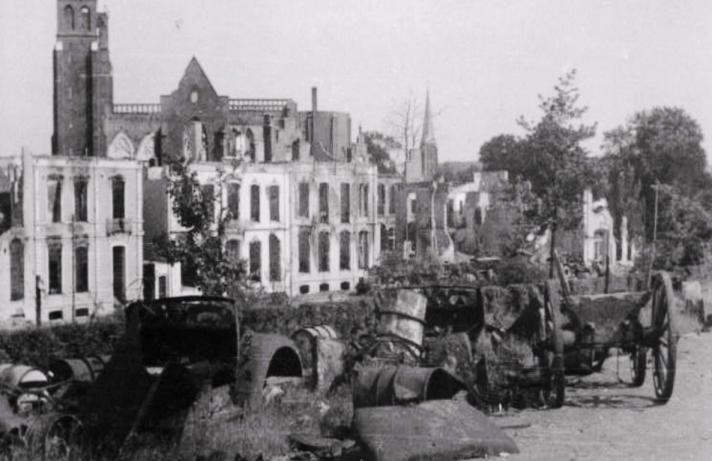 Broken German armored vehicles on the ramp of the Rhine Bridge. The vehicles were destroyed on Monday September 19 in a German attempt to drive through the British lines from the south side of the bridge.
The burned-out buildings in the background were just outside the zone the British occupied. The burned-out Walburgis church can be seen in the background. The church caught fire after a German Messerschmidt crashed into one of the towers.
---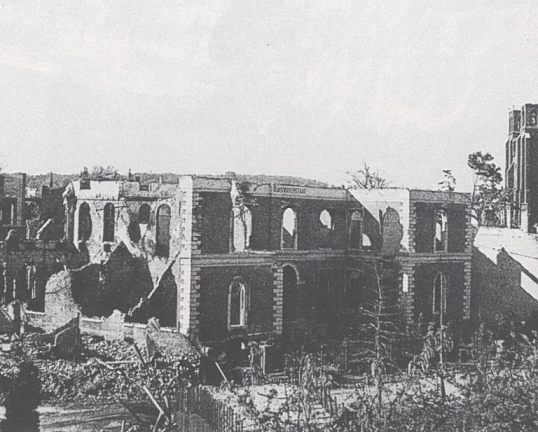 A photo of the broken Brigade Headquarters on the Eusebius Binnensingel on Thursday, September 21, a day after the fighting at the Rhine Bridge had ended. The Brigade Headquarters was the last building defended by the British. On Wednesday evening, September 20, 130 British people tried to break out of this building into the city center. Almost all soldiers were taken prisoner of war in that attempt.
---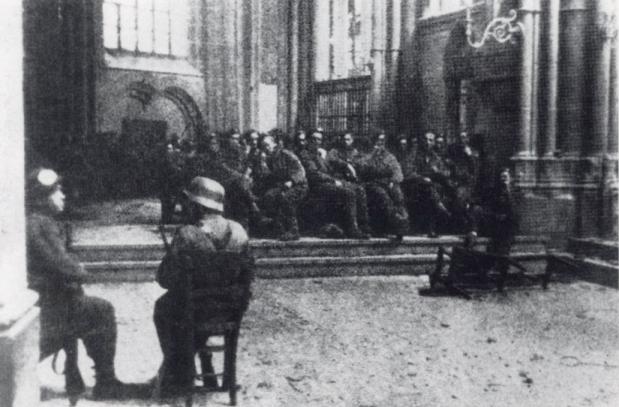 British soldiers who were captured during the attempted breakout were guarded in the Eusebius church. At that time, the Eusebius Church was still smoldering from the fire that had raged earlier that day. The roof of the church went up in flames during that fire.
---
A destroyed German tank on the east side of the bridge.
---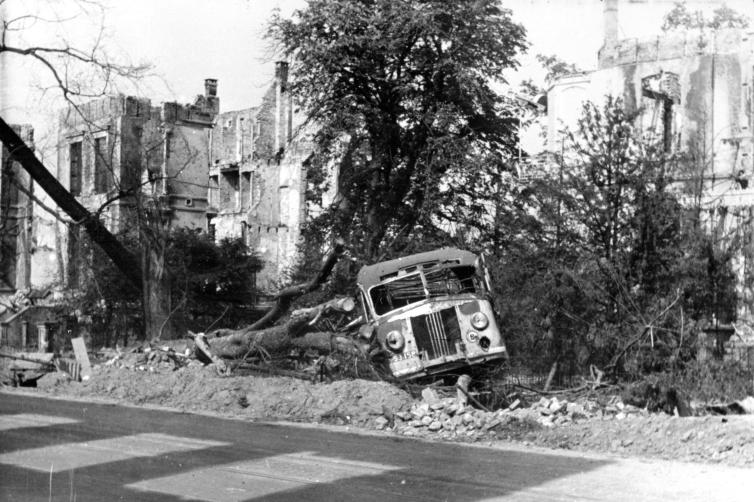 The Van Limburg Stirumschool on the east side of the bridge ramp was an important support point in the British sector around the bridge. The school was set on fire with explosive shells by the Germans on Tuesday September 19. The British defenders therefore had to give up the building.
In the foreground a burnt-out German bus.
---
Destroyed buildings in the vicinity of the Rhine Bridge. Because the Germans were unable to expel the British through attacks, the Germans decided to systematically destroy the buildings occupied by the British, using tanks and artillery.
---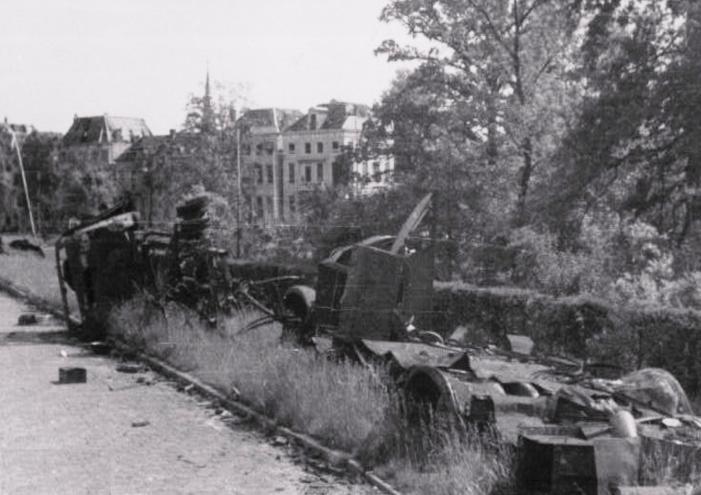 Destroyed German cars on the east side of the bridge ramp. In the background the corner of Eusebiusbuitensingel with Boulevard Heuvelink.
---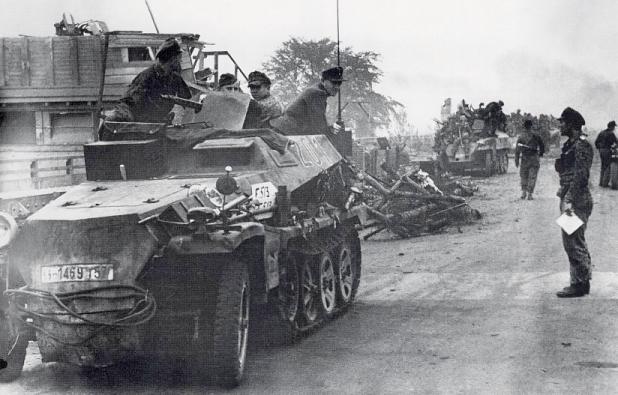 Immediately after the Germans regained control of the Rhine Bridge, tanks and armored vehicles were sent across the bridge in the direction of Nijmegen to halt the Allied advance at Elst.
---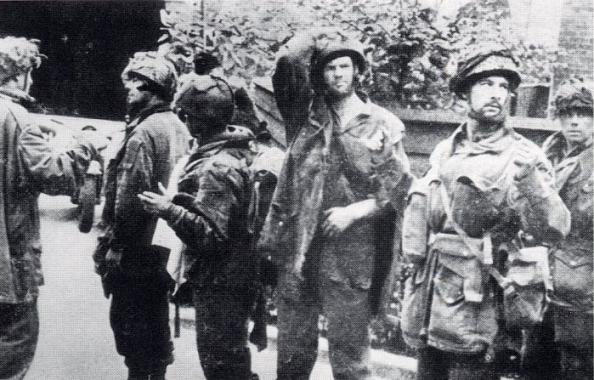 British prisoner of war are taken away.