Because the battle against the British Airborne Division resulted in a victory for the German army, the Germans had sent many Kriegsberichter to Oosterbeek to portray the Battle of Arnhem. The photos they took were to convince the inhabitants of the German Reich that Germany was far from defeated.
Of all the German photographers who were active in Arnhem and Oosterbeek, the photographs by Kriegsberichter Wenzel and Jacobsen are the best known. In 2017, a number of largely unknown photos were auctioned via an auction house. The photos were taken by German war photographer Lieutenant Seuffert.
Some of the photos that were auctioned can be found below. The photos were taken in Oosterbeek on Monday September 25, 1944. Seuffert probably arrived in Oosterbeek on the last day of the battle.
---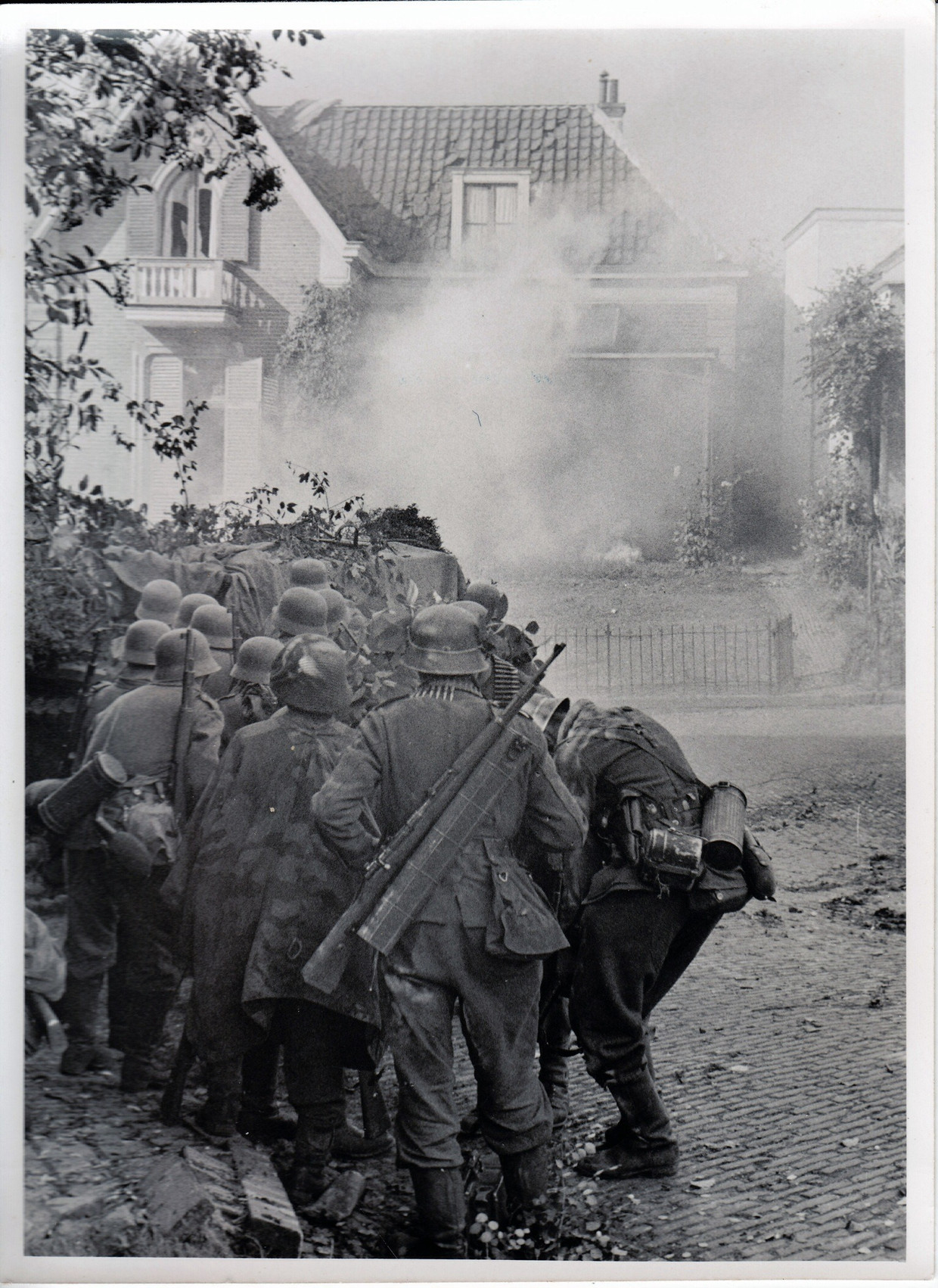 Under the cover of a Sturmgeschütz, German soldiers in Oosterbeek attack a house occupied by British airborne troops.
---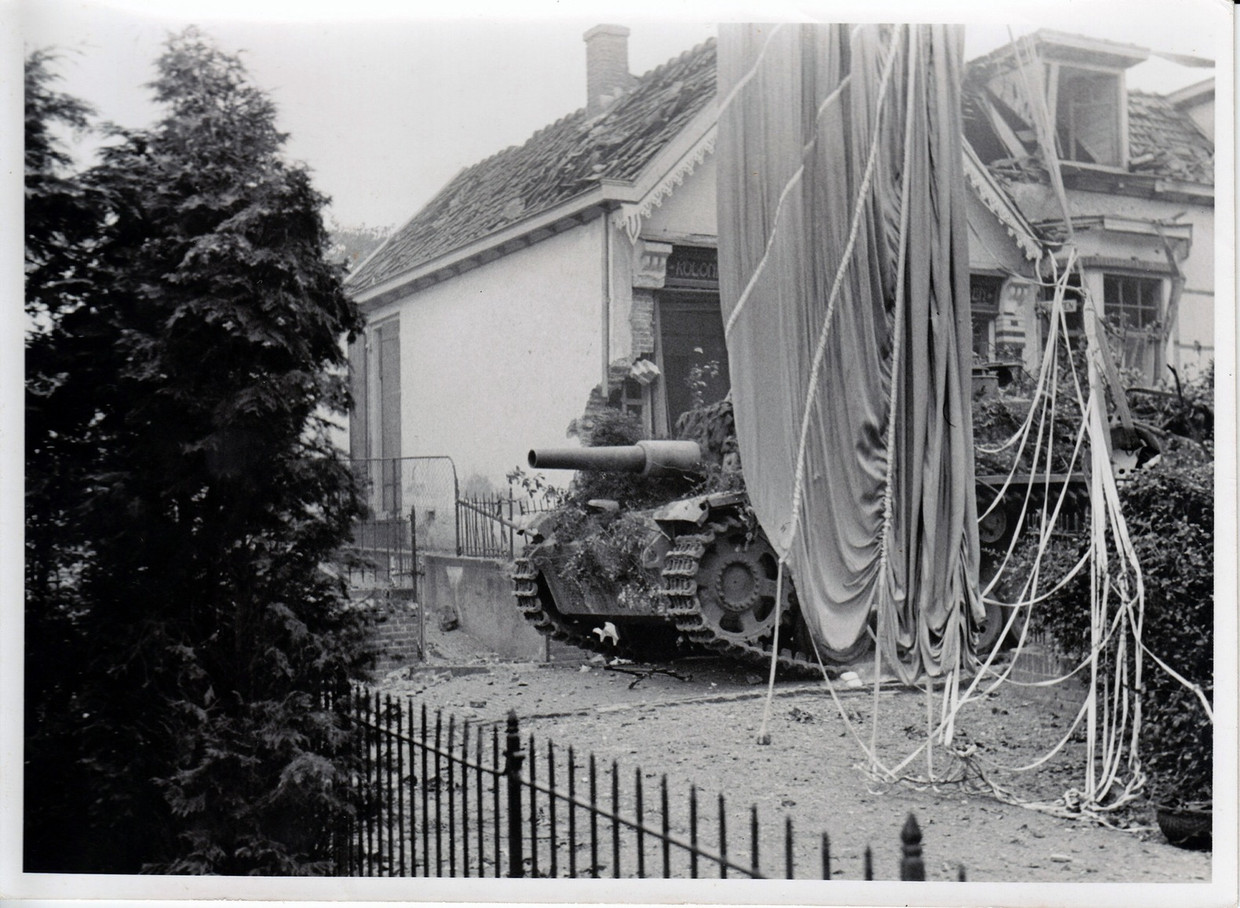 Probably the best known photo of Lieutenant Seuffert is this photo, of a German mechanized gun in Oosterbeek. The tank is partly covered by a parachute from one of the dropped supply baskets with which the Allies sent supplies to the British in Oosterbeek.
The vast majority of the supplies ended up with the Germans, who particularly liked the British cigarettes.
---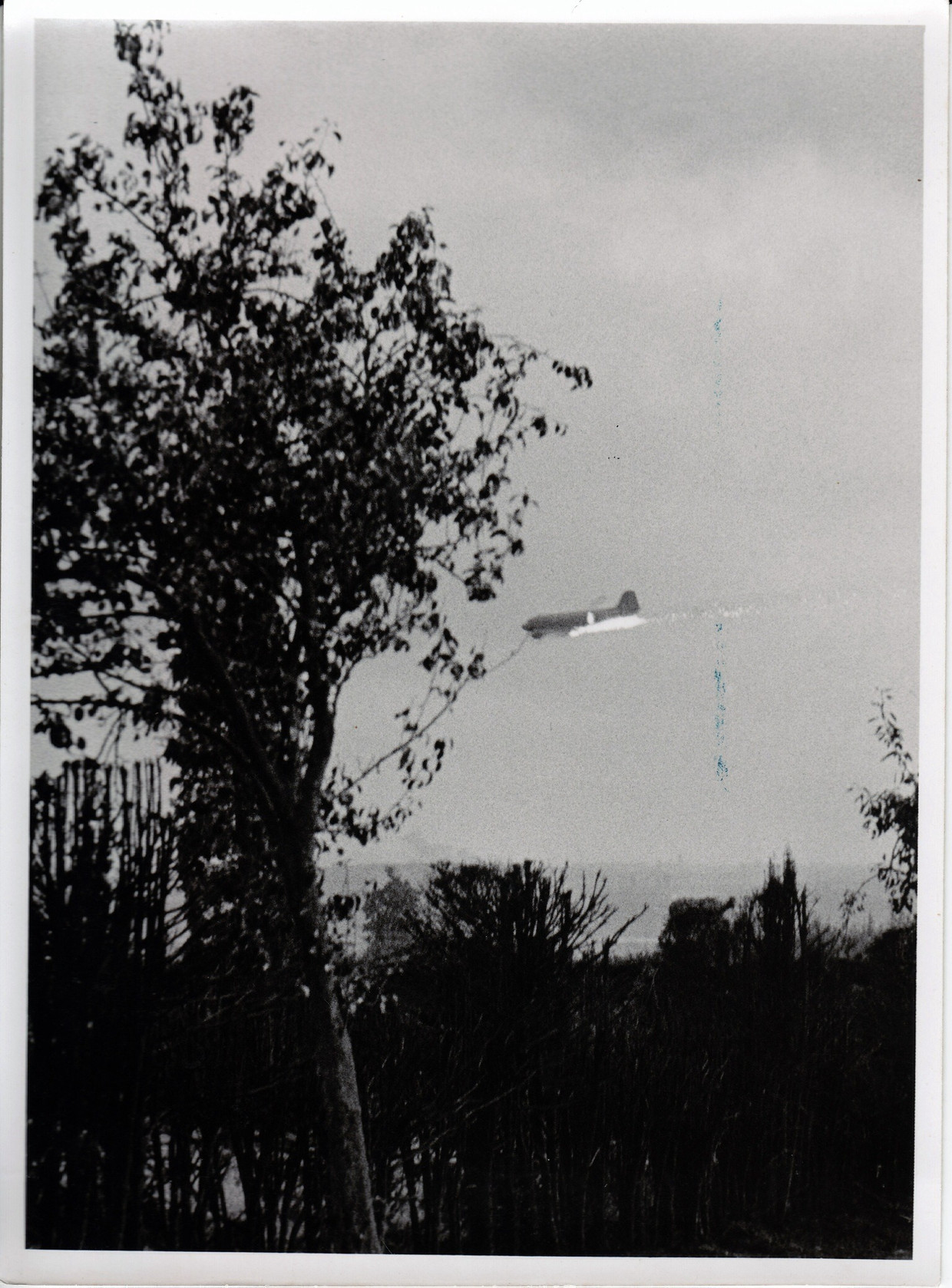 Many of the Douglas Dakota transport aircraft used in the supply operations were shot down by German anti-aircraft guns. The Germans had set up hundreds of Flak positions around Oosterbeek, forcing the Dakotas to fly through a devastating fire to drop supplies.
---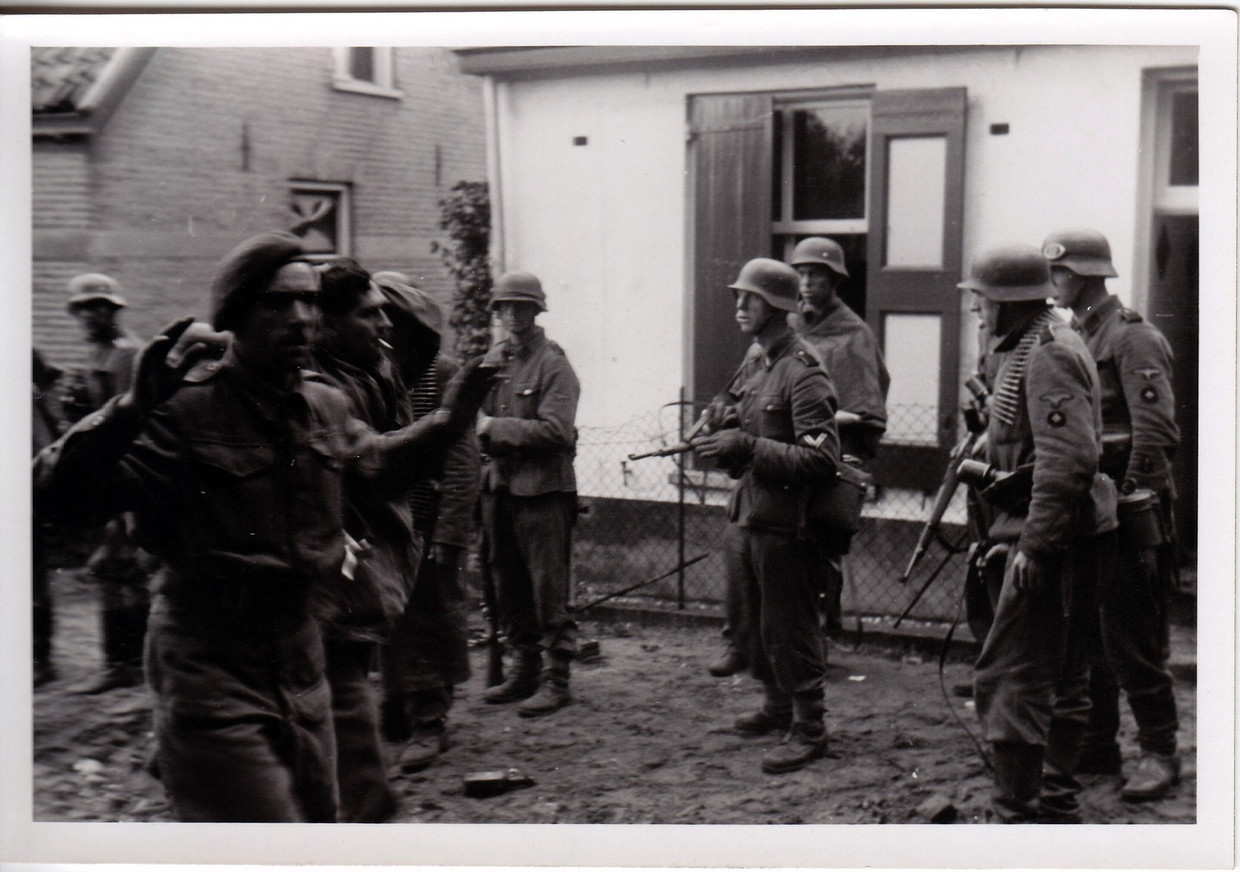 Captured British airborne soldiers are taken away by German troops.
---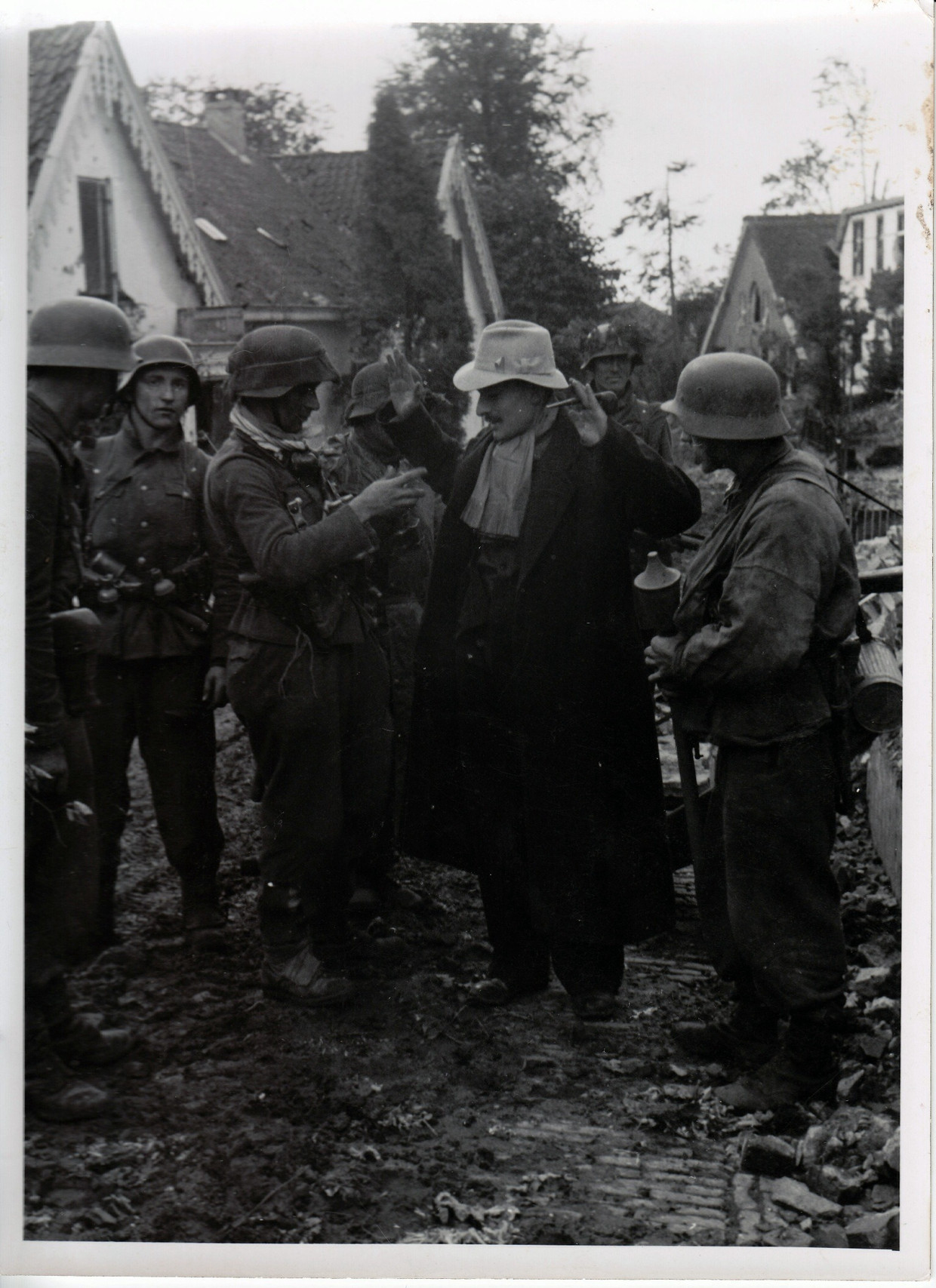 A British officer had tried to escape capture disguised as a civilian. That failed. He was intercepted by a patrol of SS soldiers.
---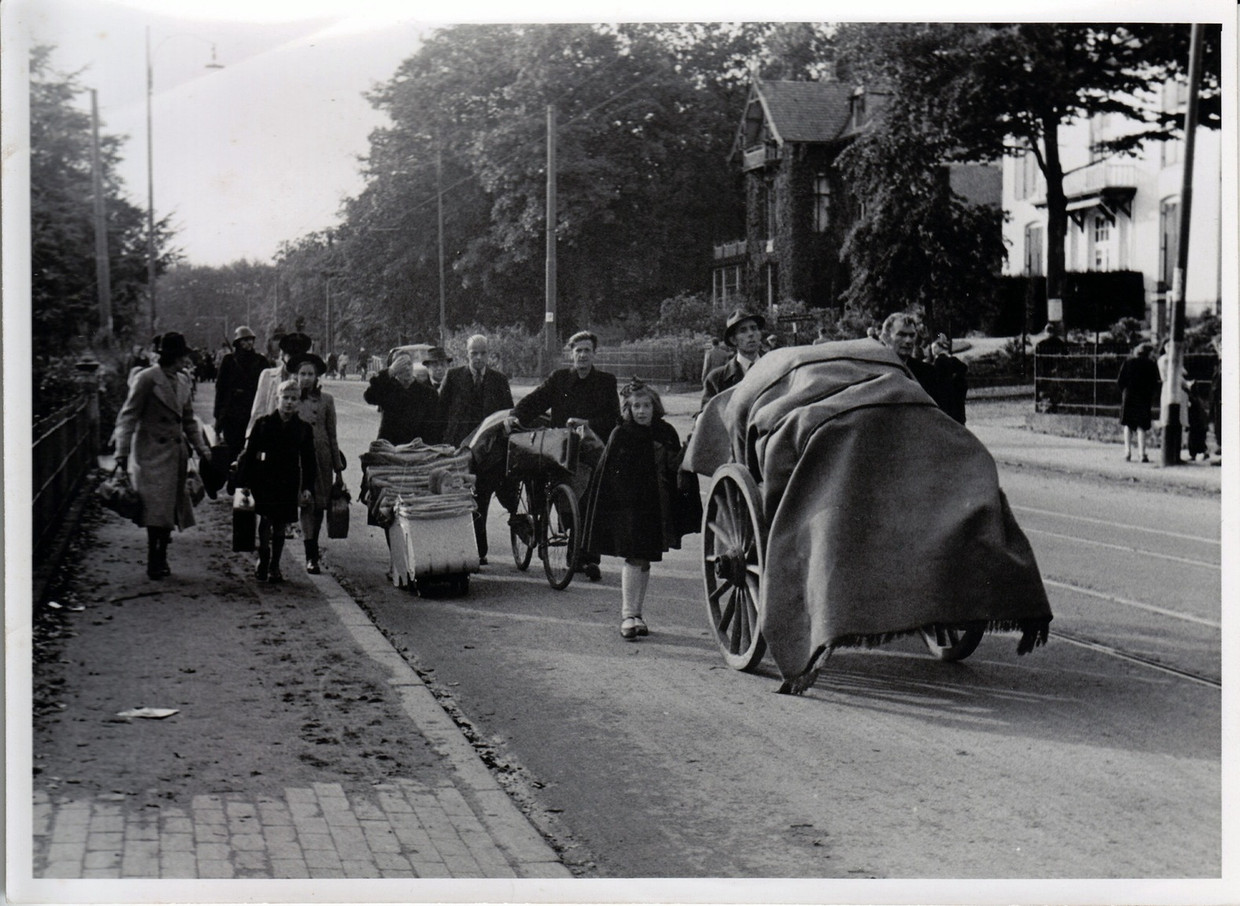 On Monday September 25, the evacuation of Arnhem was in full swing. On the outskirts of Arnhem, Lieutenant Seuffert made a photo of people en route to Ede.
---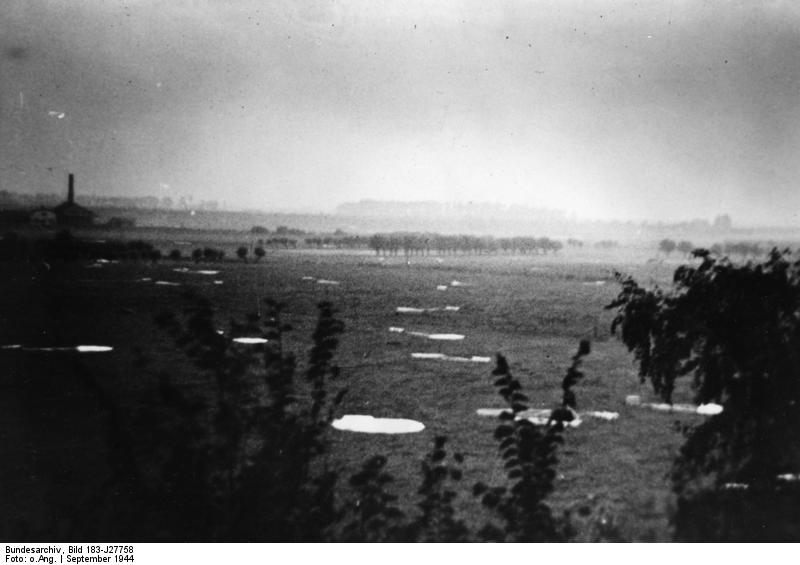 The original caption of this photo reads:
"Supplies that did not reach their destination. The wide meadows in the Arnhem area are covered with supplies on parachutes, which were intended for the 1st English Airborne Division, but could not be used."