Tuesday, September 19, was a dramatic day for the British. At the Gemeentemuseum and via Amsterdamseweg near Oosterbeek, the paratroopers had tried to reach Arnhem, but they were beaten back in both places.
The Germans made hundreds of prisoners of war that day. At that time the Germans had several Kriegsberichter walking around in Arnhem, who took dozens of photos of the captured British with their cameras. Many of those photos appeared in German newspapers and magazines to convince the home front that the war was not yet lost.
---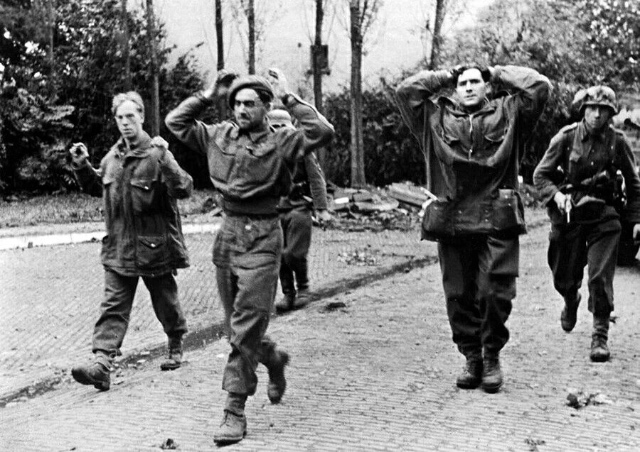 Three captured British soldiers who are part of the 11th Battalion are taken away. The 11th Battalion tried to break through at the museum on Utrechtseweg on Tuesday September 19.
---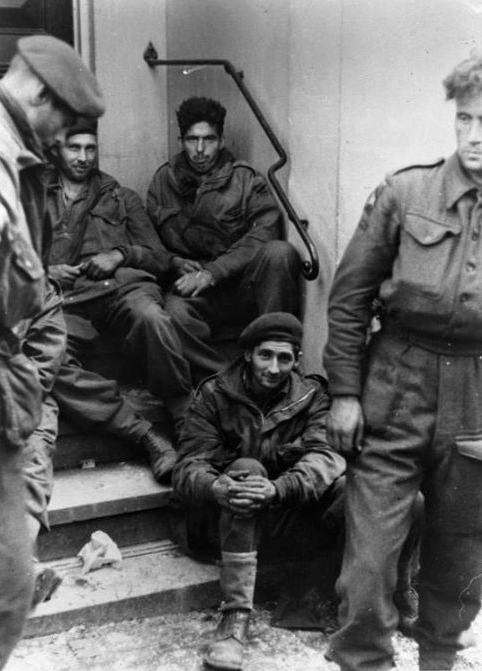 British prisoners in front of a house on the Utrechtseweg between the Gemeentemuseum and the Elisabeth Gasthuis.
---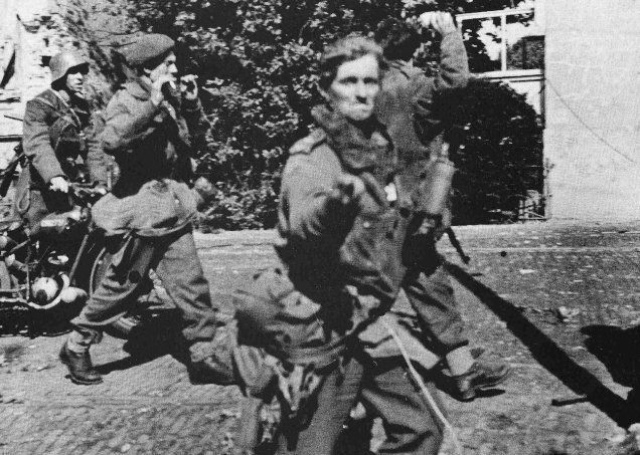 A British prisoner who is taken away on Utrechtseweg in Arnhem raises his middle finger at the photographer; Kriegsberichter Erich Wenzel.
---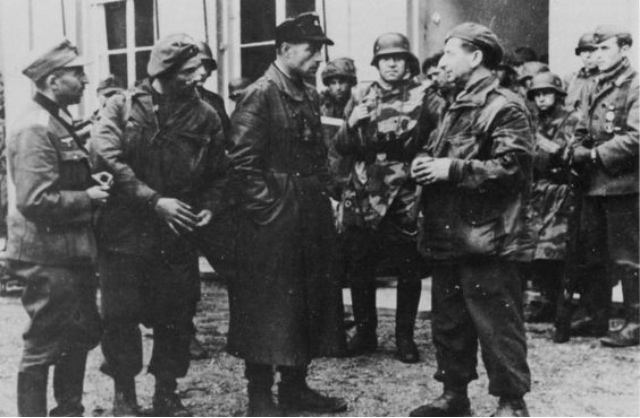 The man in the long overcoat is General Harmel, who led the 10th SS Panzer Division Fundsberg. He interrogates a Polish paratrooper who was just captured by the Germans immediately after landing at landing zone LZ-L.
---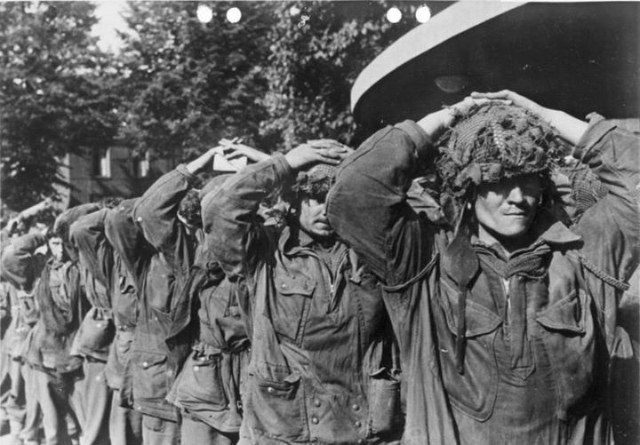 British soldiers, believed to be from A Company of the King's Own Scottish Borders, are being deported.
---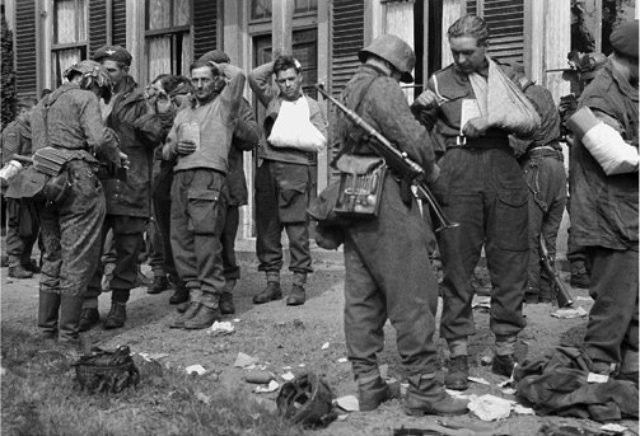 A picture with a story to it. Shortly after this photo was taken, the second person from the right in this photo managed to escape. Gunner Eric Milner wears his left arm in a sling after he was injured when the Germans raided his position.
Milner managed to escape by walking quietly away. Amazingly, Milner was able to reconnect with the British positions in Oosterbeek, where he was captured a second time on Sunday, September 24.
---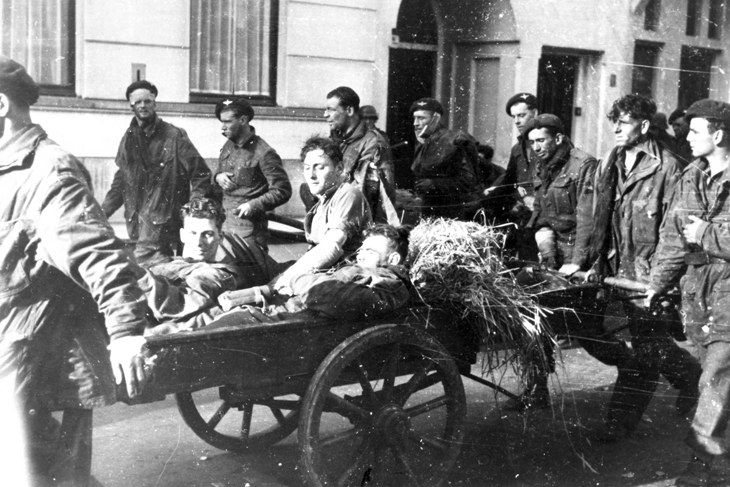 Captured British soldiers are transported via Jansbinnensingel in the direction of Velperplein. These are probably soldiers who were captured early in the morning near the Gemeentemuseum.
What the German photographer who took this photo did not know is that he also photographed the headquarters of the resistance movement in Arnhem. In the basement of the house in the background was the resistance group of Piet Kruijff, better known as Piet van Arnhem.
---
British soldiers of different units are guarded in a meadow near Arnhem.